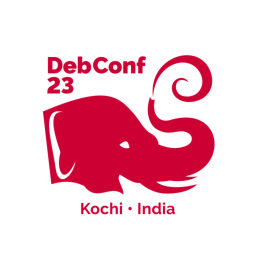 (I wrote this up for an internal work post, but I figure it's worth sharing more publicly too.)
I spent last week at DebConf23, this years instance of the annual Debian conference, which was held in Kochi, India. As usual, DebConf provides a good reason to see a new part of the world; I've been going since 2004 (Porto Alegre, Brazil), and while I've missed a few (Mexico, Bosnia, and Switzerland) I've still managed to make it to instances on 5 continents.
This has absolutely nothing to do with work, so I went on my own time + dime, but I figured a brief write-up might prove of interest. I first installed Debian back in 1999 as a machine that was being co-located to operate as a web server / email host. I was attracted by the promise of easy online upgrades (or, at least, upgrades that could be performed without the need to be physically present at the machine, even if they naturally required a reboot at some point). It has mostly delivered on this over the years, and I've never found a compelling reason to move away. I became a Debian Developer in 2000. As a massively distributed volunteer project DebConf provides an opportunity to find out what's happening in other areas of the project, catch up with team mates, and generally feel more involved and energised to work on Debian stuff. Also, by this point in time, a lot of Debian folk are good friends and it's always nice to catch up with them.
On that point, I felt that this year the hallway track was not quite the same as usual. For a number of reasons (COVID, climate change, travel time, we're all getting older) I think fewer core teams are achieving critical mass at DebConf - I was the only member physically present from 2 teams I'm involved in, and I'd have appreciated the opportunity to sit down with both of them for some in-person discussions. It also means it's harder to use DebConf as a venue for advancing major changes; previously having all the decision makers in the same space for a week has meant it's possible to iron out the major discussion points, smoothing remote implementation after the conference. I'm told the mini DebConfs are where it's at for these sorts of meetings now, so perhaps I'll try to attend at least one of those next year.
Of course, I also went to a bunch of talks. I have differing levels of comment about each of them, but I've written up some brief notes below about the ones I remember something about. The comment was made that we perhaps had a lower level of deep technical talks, which is perhaps true but I still think there were a number of high level technical talks that served to pique ones interest about the topic.
Finally, this DebConf was the first I'm aware of that was accompanied by tragedy; as part of the day trip Abraham Raji, a project member and member of the local team, was involved in a fatal accident.
Talks (videos not yet up for all, but should appear for most)