My keyboard has been getting progressively more awkward to type on, especially the A key (used extensively for screen). I had a spare, so I swapped it in today. Except it didn't feel right. My old keyboard was a Dell that's about 15 years old now; I think I picked it up for about £3 from Bull Electrical. The new one was an el cheapo eBuyer. So I decided to give the Dell another chance, and set about dismantling it. Very mucky. I shoved all the keys in the washing up bowl and dusted the rest of the mechanism as best I could. A few hours later, the keys are dry and the keyboard is back in action. I think I'll need to do some investigating of a better spare however.
Kathy and I went out for dinner last night at Tootsies with Becca, Dave, Eli, J, Kaz and Will. It was a good night (even if the girls beat us at Cranium), but I found myself having to stop talking about weddings - I could see J and Kaz starting to glaze over early in the evening. This a frightening event. Is this how people become baby bores?
Anyway. Kathy and I managed to look at a couple of potential venues yesterday and have another one arranged for next Sunday, and a few more to ring this week to hopefully see next weekend. It's all still very scary.
I forgot to mention that while I was home over Christmas I did some work on starting to get Northern Ireland mapped. Many online map services don't have particularly good coverage of NI outside of major roads and Belfast. Look, for example, at Google's map of Newry, where my parents live. Compare this with what I managed to get done with OpenStreetMap's map of Newry. And I didn't spend a whole lot of time getting tracks, so just imagine what I could get covered with a more concerted effort. I also covered the A1/M1 from Belfast to Newry; I'd hoped to cover the road to the point where it crosses into Ireland, but didn't get round to it.
Anyway, what I've managed is at OpenStreetMap Northern Ireland. I've a little bit more to upload at some point when I have time, but I'm hoping that others who actually live in NI will start to do some work towards it as well. I notice Ireland has now got a number of roads added as well - there was nothing when I was doing NI. Maybe they'll get connected at some point soon. Like, say, when I'm home next month and fly into Dublin. :)
Today I finally posted off my Zaurus SL-C3000, having sold it on eBay. I still think it's a lovely little device, but after taking it with me when I went back to my parents and not ending up using it at all (I had my laptop with me too) I decided I couldn't justify keeping it. Here's hoping the new owner gets more use out of it than I did.
However I seem to be compensating by adding to my pile of consumer level routers. This week I got a Netgear WGT634U, with the intent of using it to replace my Asus WL-500g, which will end up providing my parents with wireless.
I've put OpenWGT on it for the moment, because it doesn't require me to hook up the serial console, but the longer term plan is OpenWRT. I've still been fiddling with my Netgear DG834G but unfortunately latest OpenWRT AR7 builds have been less than reliable at booting for me. I've dropped back to an older build based on the 2.4.30 kernel, which seems to be fairly stable, so might end up trying it in production at some point. Wireless still isn't supported, which is a bit of a disadvantage. I understand 2.6 is being worked on for it, so maybe that'll lead to some wireless joy.
In addition to the above I also have a Linksys WAG54Gv1 and a Linksys WRT54Gv1 sitting around. Neither are mine and I should really give them back as I'm not using them.
I have to keep stopping myself from trying to find more cheap toys on eBay.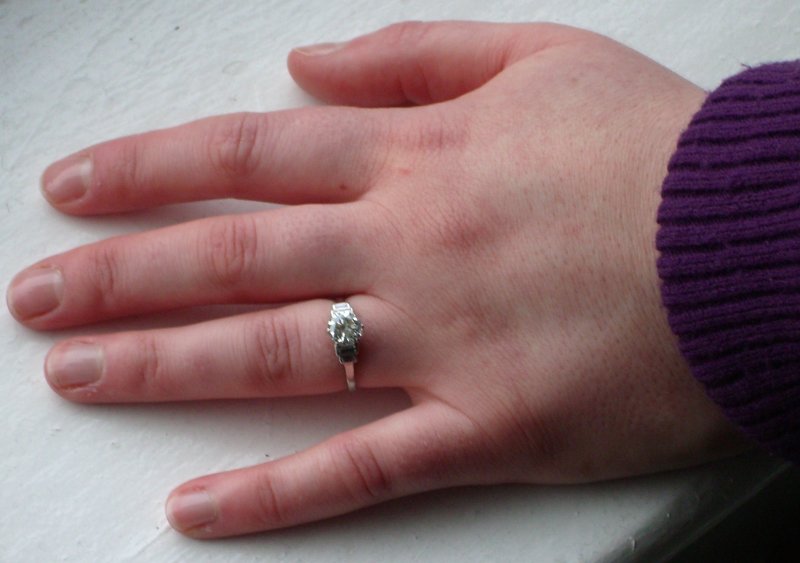 subscribe via RSS